CLICK HERE TO CONTACT A SOUTH CAROLINA PERSONAL INJURY ATTORNEY
YOUR PERSONAL INJURY CLAIM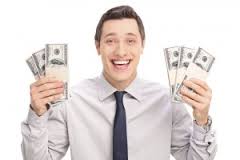 By now you have surely seen the multitude of car accident lawyers on television with ads showing perfectly healthy people proclaiming, "My lawyer got me (insert large $ number)." Have you wondered why you hadn't seen these types of ads in years past? Here's the rest of the story for you.
In the past, client testimonials were not permitted by the South Carolina rules on attorney advertising. The reason such testimonials were prohibited should be obvious. The result obtained for one client does not by any means guarantee that you will have a similar result. Each personal injury claim depends entirely on the facts or the case and, sometimes more importantly, the amount of car insurance carried by the other party.
However, the Rules of Professional Conduct governing a personal injury attorney's ethics were revised and established an entirely different set of rules on lawyer advertising which allowed testimonials. The Rules say a testimonial may be deceptive and inherently misleading if:
1. The testimonial is likely to create an unjustified expectation about the results the lawyer can achieve.
2. The testimonial is likely to create the perception that the personality of their personal injury lawyer, rather than the legal merit of their claim, is a key factor in determining the outcome.
3. The client has not been given something of value in exchange for the testimonial;
4. The advertisement includes a significant amount of content designed to attract attention to and create interest in the advertisement.       
You can draw your own conclusions about whether the particular ad meets the ethical requirements. 

Some people offensive because they depict folks who don't appear to be suffering at all, with huge smiles, holding bags of money, and shouting from the mountain top gleefully how much their personal injury lawyer got them. The implication may be that  their lawyer got some money for them from a minor car accident. However, most people would gladly give their settlement money back if they could turn back the clock and never have been in an accident to start with. The money they finally get from their lawsuit is a poor exchange for a body part or function, a life altering injury, or a lost loved one.  Moreover, lawsuits are no fun. Each injured victim and their friends and family are put under a microscope their lives made an open book, and no stone remains upturned on their past medical and personal history. They may have to be examined by a doctor chosen by the defendant they are suing. They may have to sit for endless "deposition" testimony long before trial and have all of their medical and personnel records subpoenaed by the defendant and poured over to find the slightest arguably derogatory information to use to cast the injury victim in a bad light. And, despite promises of "get your money fast", a lawsuit can take several years to before it is finally resolved. 
The moment a jury walks into the courtroom and is told the case they are about to decide is an auto accident case, many may instinctively think of these television advertisements and automatically view the injured party and their lawyer as scam artists out to win the Great American Lawsuit Lottery. Add to this the conservative nature of most South Carolina juries and the likelihood that the defendant's insurance company will entirely deny the claim, these advertisements may lead to unrealistic expectations. Are these types of ads disrespectful to accident victims who deserve and have the right to seek justice in the courtroom? That is a question for you to answer when you select a personal injury attorney.
DO YOU REALLY NEED A PERSONAL INJURY LAWYER
The answer to that question depends on the nature of your injuries, what the insurance company adjuster is willing to offer you and whether the other party has accepted liability. The problem is that the insurance company may make you a low ball offer that is clearly unreasonable or even deny liability even when the other party was obviously at fault for the auto accident. If your injuries were minor and liability is clear, you probably will be able to handle the negotiations on your own. This approach could save you a lot of money. It may also give you a basis for negotiation if you need to hire an attorney if negotiations with the insurance company break down.

WHEN SHOULD YOU HIRE AN ATTORNEY
You may be able to negotiate your accident claim yourself if it is what is called a "soft tissue injury" rather than what is called a "hard injury claim". For example, if you were in a minor car accident with minimal property damage and only have sore muscles for two or three days, you do not have a personal injury claim. The bottom line is that if you aren't injured or you are only slightly injured there won't be sufficient damages for a lawsuit. Hard injuries include broken bones, damaged organs, permanent scarring, medical malpractice, deep cuts requiring stitches, or other serious injuries that affect your quality of life. In most serious injury claims, hiring an attorney is your only choice if you want to recover reasonable compensation for your damages. Insurance companies routinely deny claims even when their insured was obviously at fault, such as a rear end accident, and even when you have significant injuries. 
HOW DO YOU CHOSE THE RIGHT LAWYER 
Personal injury attorneys seem to be everywhere, on TV, on billboards, and here on the internet. When you've been injured, choosing the right attorney can be a daunting task.
Some attorneys limit their practices to only one type of accident such as medical malpractice, worker's compensation, etc. Many have expertise in a variety of cases such as truck accidents, dog bites, nursing home neglect, etc. Some have actually tried cases in front of a jury while others have not seen the inside of a courtroom in years. Fortunately, you no longer have to rely on those billboards or TV ads, you now can do your homework and narrow your selection of a personal injury attorney through the wonders of the internet. Simply click on the link below and answer a few basic questions about your situation.
    or continue to our CHOOSING AN ATTORNEY page.
        CLICK HERE TO CONTACT A SOUTH CAROLINA PERSONAL INJURY ATTORNEY
WRONGFUL DEATH LAWSUIT

When a loved one has died in an accident that was not their fault, the family may have a claim for wrongful death and survivorship.  The lawsuit has to be filed by the person selected by the probate court as the executor of the estate. The first step is for the family to contact a South Carolina Probate Attorney for assistance with filing the probate paperwork.
Moped Accidents are Increasing

"In November of 2016, a 36-year-old man traveling in Anderson County was driving on U.S. 76, according to troopers, when a vehicle suddenly turned in front of him, causing him to crash into the vehicle.
While he was on the road, two other vehicles struck him. The moped driver died of his injuries and one of the cars involved in the collision drove off without stopping, according to the Highway Patrol.
In October, a 43-year-old Cowpens man was on a moped on US 176 in Spartanburg County when he was struck from behind by a station wagon at 5:45 am.  According to the Highway Patrol, the moped driver was pronounced dead at the scene.
And in November, two riders on a moped were struck and killed by an SUV in Florence. The driver of the SUV fled and was later charged with felony DUI and leaving the scene of an accident, according to the Highway Patrol." Greenville Online

There is a new law intended to reduce moped accidents by requiring them to be registered. In addition to the new registration requirement, drivers who don't have a regular driver's license must obtain a special operator's license; wear reflective vests; and, if under 21, wear a helmet.
CLICK HERE TO CONTACT A MOPED ACCIDENT ATTORNEY

                                                          NOTICE!!!
This may be considered AN ADVERTISEMENT or Advertising Material under the Rules of Professional Conduct governing South Carolina lawyers. Under no circumstances will sc-personal-injury be held liable for any loss or damage caused by a visitor's reliance on information obtained through this web site or any other communication from us. It is the responsibility of each individual visitor to evaluate the accuracy, completeness or usefulness of any information, opinion, advice or other content. This site is intended to provide you only with general information. However, there is no guarantee that this information is comprehensive or accurate. sc-personal-injury does NOT provide legal, financial, or tax advice. Please consult a professional in these areas. Only an attorney licensed in your state can provide you with legal advice. Links and Ads to third party sites are here for the convenience of site visitors only. The content of any third party site which visit via a link from this site is solely the responsibility of the provider of that web site.
Ask a Car Accident Question

NOTICE: ONLY AN ATTORNEY LICENSED IN YOUR STATE CAN PROVIDE YOU WITH LEGAL ADVICE ABOUT YOUR CAR ACCIDENT